Do you think you are running a Smart Business?
If you have not heard of, or you do not have a good understanding of the 'Blockchain or Smart Cities' initiatives, you will miss out!
In June this year, British billionaire Richard Branson invited a select posse of entrepreneurs, venture capitalists and technology advisors to his Caribbean residence for an exclusive gathering and discussion on an issue which is occupying some of the top minds in the world. The topic for discussion on the picturesque Necker Island was the 'Blockchain'.
"Every now and then, something comes along that might just change everything. And this is one of those moments."
– ASX chief executive Elmer Funke Kupper
Some people say that the 'Blockchain and Smart Cities' concepts are all hype. We see them as potentially being the creators and saviours of businesses and individuals alike.
Our seminar will explain to you what 'Smart Cities and the Blockchain' are about, but more importantly we will tell you why you need to know about them and how to plan for the future.
These developments will impact just about every aspect of our lives. Failing to understand the implications and planning for the future of your business could compare to 'Buying a VHS factory the day before CDs and DVDs came onto the market'. The impact of these emerging concepts also has the potential to affect your business as much as 'Kodak ignoring the opportunities and threats of the digital camera.'
Proudly hosted by
Opening Speech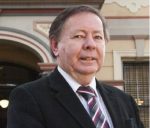 Paul Garrard – Former Lord Mayor of Parramatta City Council Paul has been a councillor in Parramatta for some 44 years. During that time has served the city as Lord Mayor or Deputy Lord Mayor for a number of terms. He has been recognised in recent years as the father of the "Let's make Parramatta Australia's first true Smart City" initiative, back in 2008. Whether as Lord Mayor, Deputy Lord Mayor or as a Councillor, over the past eight years he has been the constant champion of the concept within Council. Paul will open the day with some insights into where we have come from and where we need to be headed in the future if we are to keep up with the rest of the world.
Presenters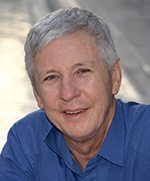 Mark Toohey – one of Australia's leading experts in Blockchain technology, is an angel investor in this technology. He is also a corporate lawyer with a number of clients who are helping build this new future. Mark lectures on the technology and is advising government and industry on the important changes ahead. In 2016 he and his associates have filed for a patent for a system using Blockchain to provide item verification, to attack the Global Product Counterfeiting industry. Product counterfeiting costs businesses in excess of $1.8 Trillion a year. Mark will outline how the Blockchain could transform your business and your industry.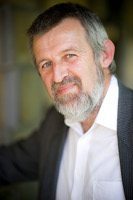 George Mavros – Has been in Sales Marketing and Business Consulting for more than 35 years. He has helped many organisations take commercial advantage of new and developing technologies or market trends, while at the same time saving them from spending money on market segments that were in the process of disappearing. George started looking seriously at Smart City developments in 2006 due to his involvement in the patent and technology segments of the marketplace. He is one of the founding members of the ParraConnect committee established by Parramatta City Council. In 2015 he attended the Smart Cities Event in Amsterdam where he met with a number of recognised leaders in this area. Later in 2015 he was invited by Adelaide University to present the opening presentation on Smart Cities at their inaugural Conference on Smart Cities. In 2016 he has been directly advising Paul Garrard as Lord Mayor Parramatta City Council on future Smart City Initiatives. George will put into perspective the developments from both these phenomena and more importantly explain why you need to know and start to plan as to how you will coexist with them.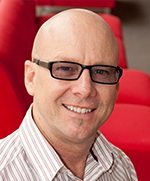 Rob Field – Director, UNE Parramatta, prior to his engagement at the University of New England, Rob has spent over 30 years working in the public and private education sectors delivering and managing innovative projects. He will provide an overview of how UNE has transitioned from a traditional brick and mortar based educator to becoming one of the leading virtual campus educators in Australia.
Event partners
John Glover from Pendragon: