Great collaboration between BBG & BGES at the Parramatta Business Forum.
One of the new business paradigms of the New Age is to "Collaborate and Flourish".
Facing much-accelerated business disruptions and increased complexities of current business operating requirements, to be successful and sustainable, business services providers need to work with one another to provide valuable services and to explore and maintain sustainability, as well as to innovate for prosperity.
Business Growth and Exit Specialists (BGES.co) are proud to collaborate and work with the Business Builders Group (BBG) through the Parramatta Chapter (pictured above).
What is the Business Builders Group?
"In a world where media fragmentation is making it increasingly expensive to generate new leads and the ever-increasing demands on SME owners leave most of us without the time or energy to make cold calls or attend "yet another fruitless networking event"; Business Builders Group offers new hope.
Built by referral marketing specialists, run by professional business development experts and supported by best-of-breed referral tools and training resources; Business Builders Group is re-defining the business growth process.
If you want to accelerate your business growth and are willing to invest just $4 a day and 3 hours a month, Business Builders Group might just be the answer you have been looking for." (source: https://www.bbg.business/)

About BGES.co and the Author Eric Tjoeng: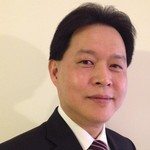 BGES is a Business Growth and Exit Service Provider for Small Medium Enterprises with an enviable track record of producing innovative and exceptional results; including helping many businesses to be on the BRW's Top 100 Fast Starters List and become Business Award Winners.
We assist our clients to be a Smart, Successful and Sustainable Business of today and tomorrow with a clear business growth and exit strategy, profit, cash flow and business value improvement, at the same time future-proofing the business and becoming business exit ready.
As an MBA qualified leading Business Strategist, Business Acquisition, Growth and Exit Specialist, Eric is the CEO and Founder of BGES and his passion is to help businesses achieve their goals by being part of the team, bringing in independent views and expertise to produce exceptional outcomes, as well as future-proofing their businesses for sustainability and profitability cost-effectively.
Eric started his career with Deloitte Haskins and Sells in Australia in 1981 and has had a long and fruitful career in leading Australian companies including various senior executive roles and being a General Manager of a $1.4 billion company.
Eric joined CAD Partners, a leading SME Business Advisory/Financial Control Firm with more than 60 Partners in Australia and New Zealand as a Partner in 2005. Ten years with CAD Partners saw his progression to a Senior Partner and then the Joint CEO, being awarded Australia and New Zealand Partner of the Year, Best Performer, Marketer of the Year, Team Player of the Year and Community Contribution Award.
Eric's Specialises in:
Build, Grow and Becoming Business Exit Ready
Profit, Cash Flow, and Business Value Improvement
Future Proofing Businesses