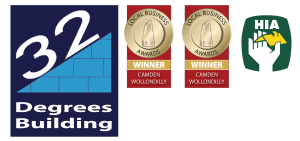 32 Degrees Building Pty Ltd – Business of the Year Award Winner
After previously getting assistance from a few organisations and not getting the desired business outcomes, we engaged Eric from Business Growth and Exit Specialists Pty Ltd to grow our business and to improve our profit & cash flow.
Eric has been working as part of our team and using his holistic approach to implementing his proven methodology to grow and develop our business.
By fine tuning our Growth Strategy and Business Model, having a clear Financial Road Map, improving our Marketing/Sales, Financial Control, Human Resources, Operation Efficiency, and Customer Service, we have improved our revenue, profit and cash flow enormously in a short time frame, as well as having the satisfaction of winning business awards.
For business owners who seriously want to lift their business to the next level pragmatically and within their means, we would recommend Eric and the team at Business Growth and Exit Specialists to partner with your business for a truly rewarding journey.
Alistair Robertson
Managing Director of 32 Degrees Building Pty Ltd
Website: http://www.32degreesbuilding.com.au
---


JGID Pty Ltd – Inclean Innovation Award Winner
Eric is a down to earth expert in his field. He is very talented in creating rapport with people from all kinds of backgrounds, understanding their problems and helping them find solutions to building their teams, growing their businesses and achieving work-life balance.
I would highly recommend Eric to anyone who would like to get their business in order, grow or successfully exit a current venture.
Andre Quin
Founder and CEO at JGID Pty Ltd
Website: http://www.jgid.com
---


MLC Lawyers, Outstanding Professional Services Award Winner

As our business advisor and mentor, Eric's assistance has been invaluable with our journey to becoming a Smart Business of today and tomorrow. This strategic approach to business growth has been a heaven sent and has led to many achievements; including winning the 2017 Fairfield City Local Business Award for Outstanding Professional Services.
His holistic and pragmatic approach to business building and his strategy to future proof our business, while remaining relevant to our clients has proven to be priceless.
I have no hesitation to recommend Eric to business owners who are serious about growing and future proofing their businesses.
Lina Tjoeng
Principal Solicitor at MLC Lawyers
Website: http://www.mlclawyers.net
---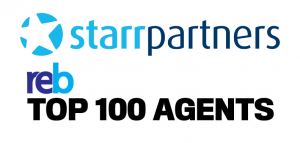 Starr Partners Merrylands, Pemulwuy and Wentworthville – Reb Top 50 Sales Offices
In July 2008 I approached Eric to assist me in lifting our business performance to the next level.
Through the initial planning stage with Eric, we realised that it was necessary to devote more time in the areas of Strategic Management, Financial Control, HR and implementation of business improvement activities. As a result, we have grown our bottom line in net profit and increased the value of our business significantly.
After working with Eric, we realised the value of our investment. We are now getting knowledge from one on one advice in Business Coaching that uses a Holistic Approach to our Real Estate Enterprise. Eric has an excellent wealth of knowledge and expertise, he has assisted me in several new venture challenges and helped in providing solutions that were very effective and led to outstanding results.
We highly recommend Eric's services to anyone who wishes to take their business to the next level.
Phillip Starr
Director of Starr Partners Merrylands, Pemulwuy and Wentworthville
Website: http://www.starrpartners.com.au
Contact Us
Contact Business Growth and Exit Specialists to improve your business today!
Contact Us